Is your Canvas torn or have a rip? Snaps that don't snap? Zippers that don't zip? Glass you can't see through? Stitching or binding coming loose? Fasteners or button snaps ripped through? Frames broken, cracked or bent?
EastCoastCanvas.com is your solution for custom canvas, vinyl & plastic replacement and re-build services. Regardless of your location near or far we offer the same qualified services to our local east coast customers and our internet clients nationwide.
We appreciate a challange and can fix nearly anything you send our way! Many minor repair jobs can be mended in less than 24 hours, next day returns are often available. Marina and Dockside repair services are also available upon special request depending on boat location & repair schedule.
Our innovative Canvas-By-Mail service program enables customers to send their covers, tops, windows, panels, curtains, cushions etc... to us direct by mail. We will in turn review, evaluate, repair, revitalize, waterproof and renew your item to our agreed upon contract specifications and push to have your goods returned back to you in a timely fashion.
We can easily Renew your weathered plastic enclosure curtains!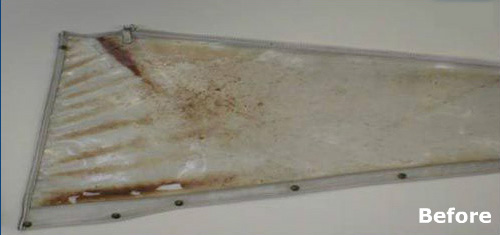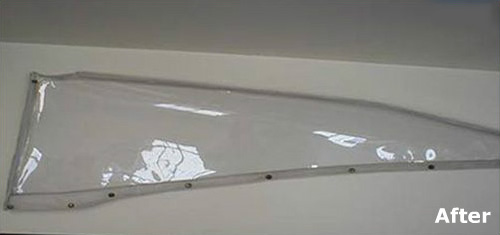 New and/or Replacement Cushions
Boat Seats
Replacement Canvas for T-Tops
Replacement Canvas for Bimini Tops
Mooring Covers
Window Covers
Console Covers
Motor Covers
Sea Anchors
Canvas Prop Bags
Mesh Storage Bags
Window Awnings